Hawk of the Month
At the start of each month, we announce the hawk of the previous month. This player is selected based on numerous factors, training attendance, skill, willingness and most importantly showcasing how much they enjoy the sport and assisting newer members. Congratulations to all of our recipients!
Tobias Bennett
Our July 2019 Hawk of the Month, has been with us from the start of our journey. He has put his heart into the club, working as our Treasurer and assisting highly with organising social occasions and coaching occasional sessions too. Not only this, he has been a fantastic asset to the club in running the first junior session and has always put everything into the club to make sure everyone feels welcome. On court, he is a fantastic asset to any team, bringing a fire which is occasionally hard to control but with an undeniable passion and being one of our best catchers. It's a shame about his dance moves though…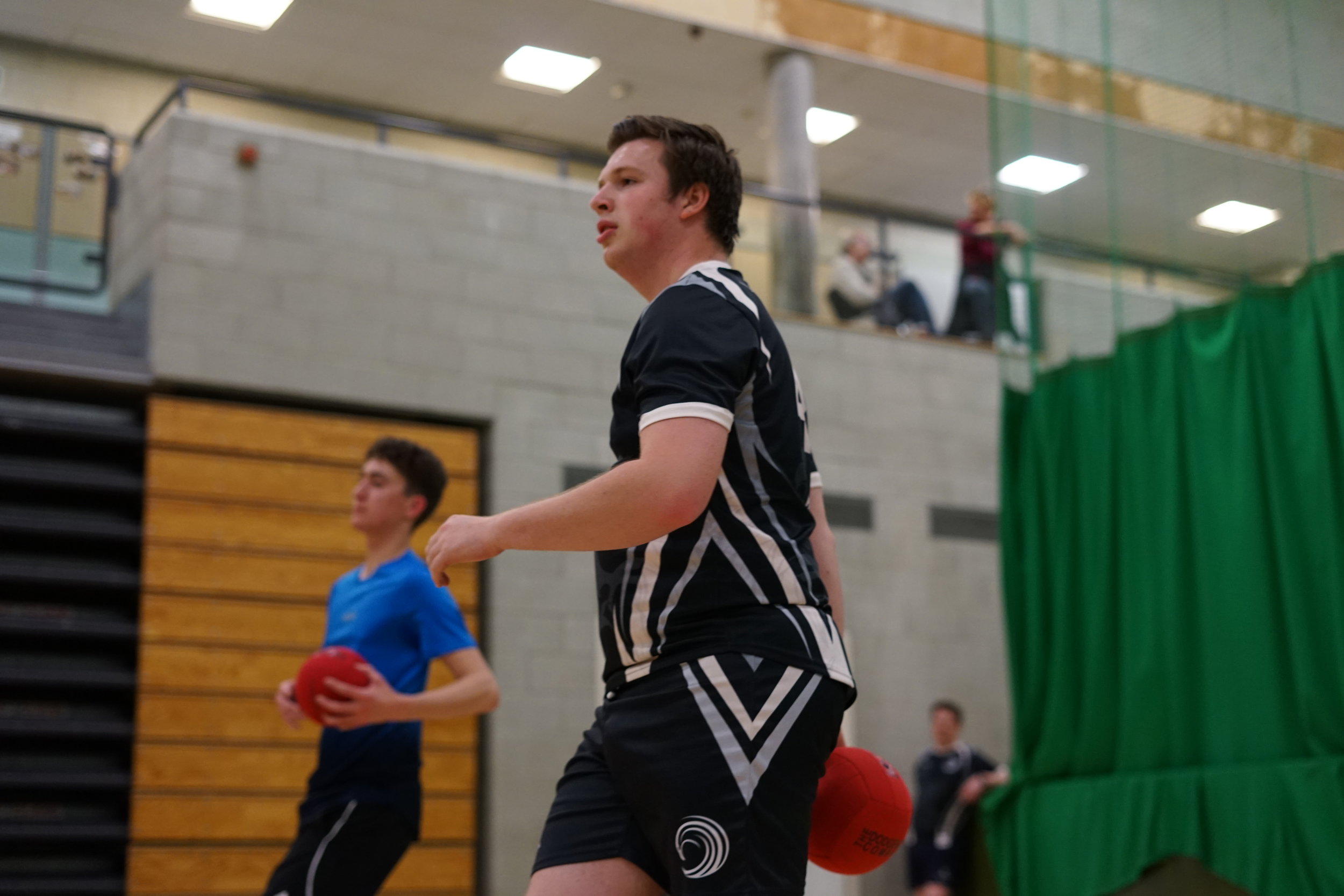 India Durban
Our June 2019 Hawk of the Month, is a long time member of Norfolk dodgeball, playing alongside some of our members at Reepham when three ball dodgeball existed. Now, she has taken to five ball dodgeball with ease, unleashing a throw unlike most others with incredible accuracy and power. Socially, she has been extremely committed within the nest, consistently assisting in developing newer members whilst always shining that smile on her face.
Cosmin Mititelu
Our May 2019 Hawk of the Month, has been one of our most committed players, being at large in most sessions, at the front of the court and demonstrating whilst he deserves a spot on our first team. Aside from this, he has been a huge asset to the club on numerous occasions, helping with sessions, refereeing at the East Anglian Invitational and pushing himself to breaking point to improve. We wish him the swiftest of recovery with his knee so he can roll up to Nighthawks oncemore.
Nick Wyatt
Our April 2019 Hawk of the Month, has not only attended most sessions to date, but has attended UEA sessions and socials across the board . On court he is known for being friendly and up for a laugh, alongside having the game knowledge and skill to back it all up. The only issue with Nick is the fact he forgot the Nighthawks rule with that shirt… no film references!
Nathan 'Roberts' Jones
Our March 2019 Hawk of the Month, is the only member to have attended 100% of the sessions to date. Alongside this, his game knowledge is impeccable, being one of the friendliest faces within the Nest and eager to assist in the development of the club alongside our Hawks within it. We are immensely proud of his progress from 3 ball with the Raiders, 5 ball with the Falcons and finally getting back into competitions with the Nighthawks. We give one final word of advice to any teams seeing him on the opposing side of the court, Don't. Throw. At. Him.
Georgia Lawton
The February 2019 Hawk of the Month is a returnee to the sport, coming into 5 ball fresh faced and eager to learn the game since the departure of 3 ball. She has taken every training session in her stride, picking up new tricks, releasing her incredible throw and clutching the occasional winning catch, all with a fantastic smile and glow on her face